Pricing
Phone Line Pricing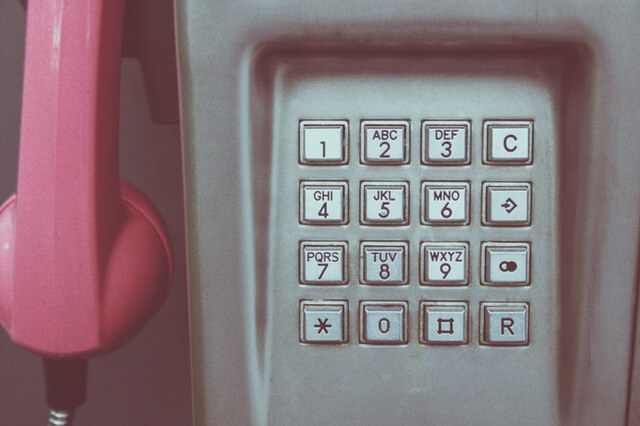 Competitive pricing for phone lines
Save with a 2 year commitment
---
Rate Plans
| Service Level | Monthly | Setup |
| --- | --- | --- |
| VoIP CallPath 15 (500 minutes) | $15/mo.* | $25/line** |
| VoIP CallPath 22 (1000 minutes) | $22/mo.* | $25/line** |
| VoIP CallPath 30 (2000 minutes) | $30/mo.* | $25/line** |
| VoIP CallPath 35 (3000 minutes) | $35/mo.* | $25/line** |
| VoIP CallPath Business Bundles (4 lines and more) | call for price | call for price |
| Fax to E-mail (stand alone with no other services) | $15/mo. | $25/line |
| Additional DID | $1.50 | waived if 2 yr contract |
| Voicemail | $10/mo. | waived if 2 yr contract |
| Hosted PBX (includes Voicemail and Faxing) | $10/seat | call for price |
| Toll Free Number (800,888, etc) | $5/mo. (5¢/min) | waived |
Usage that is greater than the allocated minutes of your CallPath plan result in a 5¢ per minute charge on your monthly bill.
Set up may require purchase of equipment that is not included in the set up fee, such as a VoIP capable telephone. Talk to a rep for details. Some basic equipment that may be needed is listed at the bottom of this webpage.
All services are delivered per the "BluegrassNet Voice Acceptable Use Policy". BluegrassNet Voice reserves the right to terminate any customer to be in violation of these policies at any time
Speak to an account representative today to get started.
Outline what your needs are, and we'll get started putting together a quote.
Additional Information
FAQ
How do I order the service?
Call our main number and talk to one of our representatives, they will set you up on a plan: 502-589-4638
Do I need to sign a contract?
Yes, we have contracts of several lengths, running six months and longer. Discounts are available on longer contracts, ask for details when talking to your rep.
How do I pay for this? What mode of payment?
It is BGNV's policy to only accept credit cards as payment for monthly services less than $75/mo.
What do I use for a telephone?
You will need to either have a VoIP capable telephone, or an ATA (this is a device that connects to the VoIP server over your Internet connection, then you plug plain old telephones into it). You are more than welcome to use a softphone, but we will not support it. You can buy VOIP phones and ATA's from BGNV if you so desire. If you have any questions whatsoever, please call us to get the right information.
Do I have to pay for 411 service?
It is no charge until further notice.
Will my number be listed in the phone book?
It is the responsibility of the customer to notify the White and Yellow Pages of your number.
Will I have 911 service?
A complete 911 Registration Form must be filled out at the time of account activation and it will be provided to you by the sales and setup staff members at that time. If the customer ever moves, it is the customer's responsibility to request and update the E911 registration form. The address you give BGNV will be the address added to the 911 call directory during the set up process, and it will remain that address until changed by you, the customer. Once this process is completed, a 911 call from your VOIP device, as long as it is at that address, will notify Emergency services of your location. If you move the device (The VOIP Phone, or the computer making the calls) to a different address, you will inadvertantly disrupt the address lookup component of 911. Be aware of this.
Can I use any Internet connection to use this VOIP service?
Yes, you can use this service from any Internet connection that allows unrestricted SIP traffic across their network. SIP is the protocol that we use to connect between your phone or device and our switch. We have found that DSL service is generally more conducive to voice quality than a cable modem, however, the service will work across either type of Internet connection. Ultimately you need a stable, low latency, low jitter connection to the internet for good call quality.
Will I need any other equipment?
It depends. There is other equipment in the networking mix that can help (or hinder) your ability to make starting this service quickly hard to do. There must be a device that connects to the VOIP server on your side of the Internet connection. In some cases it is the actual VOIP telephone, in other cases it is a device called an ATA that we use, then connect old fashioned telephones to that. The price of an ATA ranges from $50 to $250 depending on how many telephones you want to connect to it. Our rep will give you the right advice so you spend as little money as possible.
What about my firewall? Will this work with my firewall?
It depends on the firewall. This is a hit or miss issue, and generally results in BGNV techs assisting the customer. Some firewalls are set up in a way that prevents your VoIP device from connecting to the VOIP server, in such a case, we can attempt to help you change the settings. Once again, talk to our rep about this.
What is an ATA?
It is a device that you plug into your Internet connection, or switch on your network, that connects to the VoIP Server across your Internet connection. Then you can plug plain/regular telephones into it to receive and make calls. These devices come in 2-port and 4-port devices, so you can connect multiple phones. This is NOT a PBX or business phone system. Our reps can explain the difference if you have further questions.
| VoIP Related Equipment (optional) | Price |
| --- | --- |
| VoIP Telephone (pre-config. Digium D40 w. power supply) | $148 |
| VoIP Telephone (pre-config. Yealink T-22 w. power supply) | $99 |
| 2-port ATA Device (config. for your service) | $100 |
For more information: 502-589-4638 or info@bgnv.net
---
BluegrassNet: The Mission-Critical Business ISP