Fiber & Network Cabling
Do You Need Fiber or Data Network Cabling Installed at a Reasonable Rate?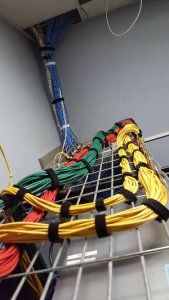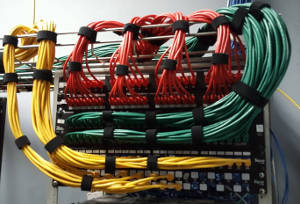 Moving Offices?  Need to Re-Wire for Data?
BluegrassNet can help you install your cable and fiber in a quick and affordable manner.  We will work on projects ranging from a single wiring  drop all the way up to large structured cabling projects.   We work on small business moves and changes, work in data center environments, and can handle almost any situation.  Our highly experienced technicians are fully qualified to work with the latest copper and fiber optic data and voice cabling systems.
Do You Need Organized Wiring For Your Data Cabinets?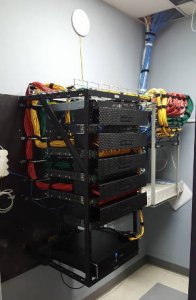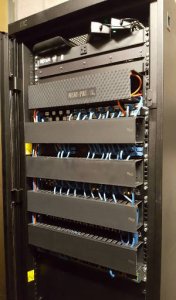 Contact BluegrassNet for all of your Cat5e, Cat6, and fiber optic cabling needs
Single Ethernet drop for a new employee or device
Home and office retrofits, moves, additions
New construction for builders and developers
Data cabinets and enclosures, patch panels and cables,
MDF, IDF, demarc, and telephony systems
Video surveillance systems, Cat3, security and alarms
Building-to-building and campus WAN interconnection
MDU/MTU landlords
Each installation is guaranteed to current standards, with premium quality components including Ethernet and fiber optic cabling, switches, routers, and wireless access-points, all from the world's leading suppliers.
We test and certify all of our cabling installations, and can troubleshoot or test your existing or recently installed data cabling.
Wholesale Service For Carriers
BluegrassNet also handles local wiring for national carriers on a contract basis.  Some of the services we sub-contract:
Onsite installation services for your customers
Voice/Data/TV communications carriers and cable companies
Installed to your specification
Drop-ship or inventory your CPE
How can BluegrassNet Help?