Wireless Wide-Area-Network (WAN) Infrastructure
Connecting Your Locations And Saving Money
BluegrassNet offers the same networking technology to private businesses that is uses to deliver Large Bandwidth Wireless Internet connections throughout the region. We can connect your locations by building a wireless network of big bandwidth connections that can span many miles, or simply connect buildings on campus. These connections can come in may different speeds, frequencies, and service level requirements.   Here is what some of the equipment used looks like:

Campus level deployments that replace the high cost of fiber with the lower cost of point to point wireless between buildings. Speeds can range from 10Mbps to 1 Gigabit per second (1000 Mbps).
Secure wireless environments for warehouses and work yard type facilities. These networks are used for companies that are in fleet management and large asset tracking requirements.
Emergency connectivity when it's needed due to unforeseen events. Much quicker deployment than wiring or running fiber. We can put it in quick!
Wireless access points so that customers or the public can access the Internet. Current deployments are the Louisville Waterfront, Heine Brothers Coffee, and several Multi-Dwelling Units, such as apartment complexes, Condo Association, Office Complex's.
BluegrassNet is an Authorized Motorola Reseller, and specializes in Enterprise class deployments throughout the region. Some other areas of specialty include:
Designing, deploying, and maintaining Emergency two-way communications systems for EMS, Fire, and Police Agencies.
Two-way radio systems that are perfect for construction / facilities management situations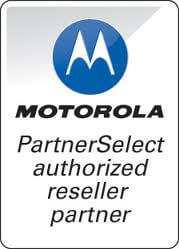 For more information about the technology and for an assessment on your project, please give us a call at 502-589-4638.
How can BluegrassNet Help?